Speaker Details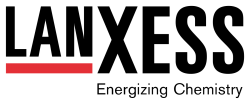 Cristian Oprisoni
Cristian did his chemistry PhD at the German Institute of Rubber Technology (DIK) and has been at Lanxess Rhein Chemie since 2011. He started in the application technology department, responsible for the development of pre-dispersed products, furthering this with a role as key account manager, and is today head of the technical service team in EMIA.
---
Presentation
Processing promoters for tread compounds based on functionalized polymers
Today's use of functionalized SSBRs and BRs combined with silica loadings above 100phr are state-of-the-art for tire treads of passenger cars targeting low rolling resistance combined with outstanding grip and improved abrasion. This combination of ingredients also brings less desired features such as high Mooney in the initial mixing stages, low green strength and stickiness. It is the scope of this contribution to investigate the use of specially designed processing promoters, with an increased content of sustainable ingredients, in tackling the aforementioned challenges and even improving the rolling resistance and wet grip properties of tread compounds.