Speaker Details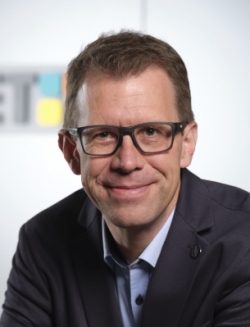 Florian Schreiber
Florian started his career in the tire industry as a quality engineer at Pirelli Tires. Following that, he became a supplier to the tire industry first supplying auxiliary products such as release agents and lubricants. In 2010, Florian joined 4JET Technologies, taking different positions in international sales over the years. Today, Florian holds the position of 4JET's vice president of sales for the tire industry worldwide.
---
Presentation
Tire uniformity correction by laser technology
Tire uniformity - in particular radial force variation (RFV) and its harmonics - is a major quality criterion for tires. OEMs tend to request very low or even specific value sets. The traditional processes of mechanical processing on the tire outside are visible and disqualify such tires for supply to OEMs. 4JET is providing an industrial tool with 10+ years of industrial experience. Lasers are used for very specific processing on only the tire bead area. The processing is fast and almost invisible on the tire and is applicable for large industrial scale in 24/7 fully automated operation.