Speaker Details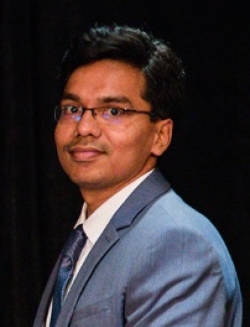 Yaswanth Siramdasu
Yaswanth currently works as a lead engineer at Hankook Tire - America Technical Center, located in Akron, Ohio. He earned his PhD from Virginia Tech, and MSc from the University of Alabama. He is working on FTire, SWIFT modeling and FE-based tire parameterization techniques for tire/vehicle dynamics applications.
---
Presentation
Virtual FTire submissions at Hankook
With OEMs mandating the submission of virtual models, tire suppliers are busy molding and reshaping virtual methods according to their best ideals and past simulation experiences. At Hankook, we took the path of developing simplified FE techniques for the direct estimation of FTire 'core' parameters, thus circumventing most of the computationally expensive and complex FE (cleat) simulations. Using these FE techniques, for the past year, virtual FTire models have been submitted to multiple OEMs. In this presentation, the accuracy of FE techniques to predict the cleat response is evaluated, with examples from various FTire models delivered to OEMs and from internal evaluations.