Speaker Details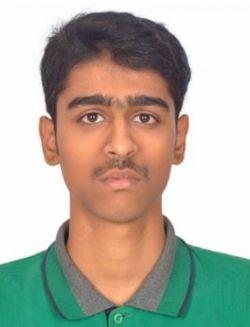 Vadiraj Patil
Vadiraj is a research engineer at Siemens Digital Industries Software. He received his MSc in 2017 from Delft University of Technology. During his career, he has gained experience in passenger car tire development and vehicle dynamics (Apollo Vredestein Tyres). In 2020 he joined Siemens Digital Industries Software, where he is currently working in the field of tire dynamics and interactions between tire and vehicle.
---
Presentation
A physics-based methodology to estimate tire characteristics
Accurately modeling tire characteristics is vital for creating accurate vehicle simulations, which are required at different stages of vehicle development. Recently, such vehicle simulations have become increasingly utilized during the concept phase, where no physical tire prototypes are yet available. Consequently, estimating tire characteristics is essential. In collaboration with Audi AG, Siemens has developed a tool that can generate estimated tire characteristics via physics-based models. These models are calibrated using a database of existing tire models, and, thus, the accuracy of estimated results is evaluated statistically, based on a large set of measured tire characteristics.