Speaker Details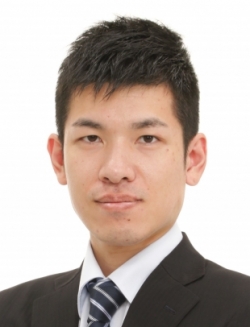 Yoshikazu Ueno
Yoshikazu is an assistant manager of the quality and product development department, in the elastomer division of Kuraray. Having joined Kuraray in 2014 as a researcher for elastomer products, his current area of study involves new polymer development and application development of liquid isoprene and butadiene rubbers.
---
Presentation
Functionalized liquid rubber for tire formulations
Kuraray developed a series of liquid rubber products with molecular weights ranging from a few thousands to one hundred thousand. These polymers which consist of isoprene, butadiene, styrene and novel bio-based farnesene are used by tire manufacturers to achieve improvements in processing and tire performance. This presentation covers newly developed liquid rubbers having reactive silane groups in the polymer chain which interact with silica in tire formulations. These liquid rubbers improve multiple properties such as vehicle fuel economy and more. Kuraray will present the latest advantages of using silane modified liquid rubbers in model silica tire tread formulations.