Speaker Details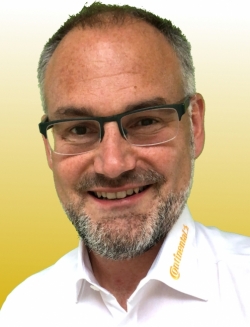 Dubravko Dolic
Dubravko studied neuropsychology and sociology with a focus on statistical methods in Oldenburg and Northern Ireland before starting as a statistician for diverse industries. As a self-employed consultant for the usage of analytics in enterprise applications for more than 10 years, Dubravko integrated his former company dsquare.de into Cognizant Germany in 2013. In 2017 he entered Continental Tires to build up the topic of data science and AI. Today he is global head of applied analytics and AI at Continental Tires.
---
Presentation
How AI can enhance tire manufacturing
Creating a fancy application that uses AI is done quickly these days. But bringing deep learning, machine learning and analytics to the production line requires much more. Not only do the latest technologies and old-style shop floors need to say 'Hi' to each other, the models are also usually subject to change and need a different setup than traditional software. Continental Tires has done some work on those topics and can present examples from mixing, extrusion and final finishing to show how AI can be organized in that context.