Speaker Details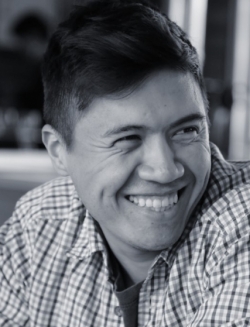 Kubat Narynbek ulu
Kubat obtained his PhD in mechanical engineering from Ecole Centrale de Nantes, France in the durability of rubber domain. Following post-doctoral work on numerical simulations of fatigue of rubber parts, he joined Decathlon to follow his passion for cycling and to personally contribute to solutions to environmental challenges through low-impact mobility. At Decathlon, he leads a project on reducing environmental impacts and is responsible for innovation projects.
---
Presentation
Opportunities for the use of novel sustainable raw materials in micromobility
The micromobility industry, represented by mostly mechanical or electrically powered bicycles and scooters, faces different challenges and thus is open to opportunities. The shifted focus on manufacturing impact highlights the need for raw materials that have a lower environmental footprint than the standard rubber formulation ingredients that are used at present. Moreover, the types and the amount used of the so-called 'green' rubber ingredients can be increased due to the lower performance requirements in micromobility applications. In the present work, we explore the use of some of these 'green' rubber ingredients that aim to fully or partially replace the standard ingredients.